I just love this tag from Chris. Thank ya, darling!
I`ve been reading lots of journals about this year, the upcoming new year, reminiscing about the past and looking with hope to the future. I suppose I`m no different. I have things I hope to improve on and do better in 2007.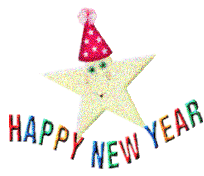 The year 2007 should prove to be a year of transition for myself. For one thing, my treatments for leukemia will end. It`s been a long two years. I`m excited about this and something I don`t say much - also a bit nervous about it. In this, as I try to do with all things, I will lift it up to the Lord.
I`ve made some resolutions in 3 areas of my life. All of them will involve some renewed discipline from myself: My commitment to the Lord, my weight, and my finances.
I talked to Corey on the phone today. She`s been so busy on her trip that we haven`t had much time to chat. She`s having a grand time with her group. Already she is talking about summer projects with Campus Crusade For Christ, either stateside or abroad. My shy, quiet, little girl has blossomed into a young woman who is stepping out to reach some dreams! She seems to have really grown and come into her own person these last few years.
I don`t have any big plans for tonight but I am going out to dinner ( Olive Garden here I come! ) with a friend and I may do a little shopping. I have been wanting the Taylor Hicks CD.
I got ambitious today, (a la pre New -Year- discipline- practicing ) and took my dog for a walk. Geesh, I`m outta shape! And I`m supposed to do this daily, or at the very least several times a week?? Ugh. I mean, er, Yippee!
Can`t wait.
Really.