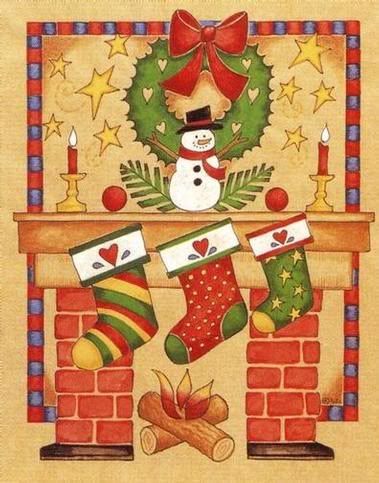 It`s been a busy week and I feel like I am just now getting caught up and catching my breath!
Last Wednesday I drove the 2 hours each way to pick up Corey from college. We spent Thanksgiving at home with my mom. Dinner was good even though I cooked it. :0) Later that evening Corey and I went to visit with my friend, Sandy. It was a nice relaxing holiday.
I never shop on Black Friday -- too busy - plus, I am usually working. Well, never say never, because I did it this year. Yep, my daughter had me out right in the midst of it. She thought it was fun. LOL, it really wasn`t bad. We shopped all day. There were no lines at Walmart or Target. I did wait in line 30 minutes at Kohl`s and that`s because I found a coat that I loved ~ half price. We also hit Payless, T J Maxx, Jo Anne`s Fabrics, and then lunch at Friendly`s.
The day before Thanksgiving, Corey found a winter coat and some Cd`s at Target and some jeans and cords at Old Navy. So she is pretty much set for Christmas. I don`t have to buy for many people, so I breathe a sigh of relief once my shopping for her is done.
Saturday I had to work. Sunday it was grocery shopping and getting Corey back to school. I was just beat. Oh, did I mention I had chemo on that Tuesday? So I went to bed early every night after being busy all day. I felt good in general, it`s just that I seem to get tired easily.
I also picked up a bridal shower gift for a couple at church who are getting married on Christmas Eve. Then I found out I needed a baby shower gift for an old friend of my daughter`s. Well, they`re only 20, so how old of a friend could it really be? LOL But actually, they have known each other all their lives, as I went to high school with this girl`s dad. She calls us out of the blue - we haven`t seen her in ages - and tells us she is having a baby in February! I said, " My goodness, Rhiannon, you are making me feel old. I remember when YOU were a baby!"
So now I have 2 days off, Thursday and Friday and I`m really looking forward to it. I picked up KFC for dinner and then had a piece of cherry pie left over from Thanksgiving.I ate every single cherry out of it and left the crust.
Yep.....let the holidays begin!!!